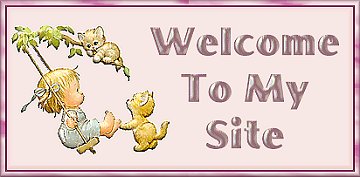 Thanks for stopping in to see my pictures. I've tried to only put a few on each page so that they will load faster. I hate posing for pictures, the flash hurts my little crossed eyes, so we end up with lots of pictures of my back! Tee hee!!! Anyway, here are some of the better ones showing me in all of my cuteness :)

Here I am waiting to get my belly rubbed.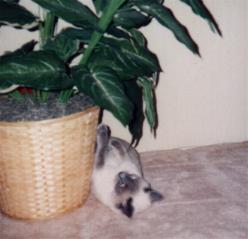 Me hiding in the Christmas Tree. Look closely, I hide very well :)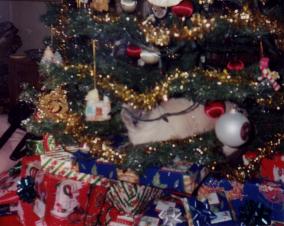 Me playing Santa. What's up with meowmie putting a hat on me? How embarrassing!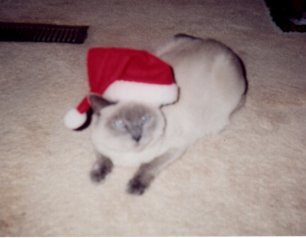 Here I am in my new Condo that I got for Christmas. Isn't it nice?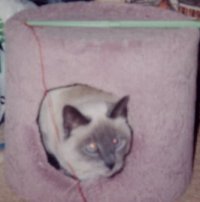 Me surveying my territory.